Hazel Clayton
August 13th, 1973 – August 1st, 2023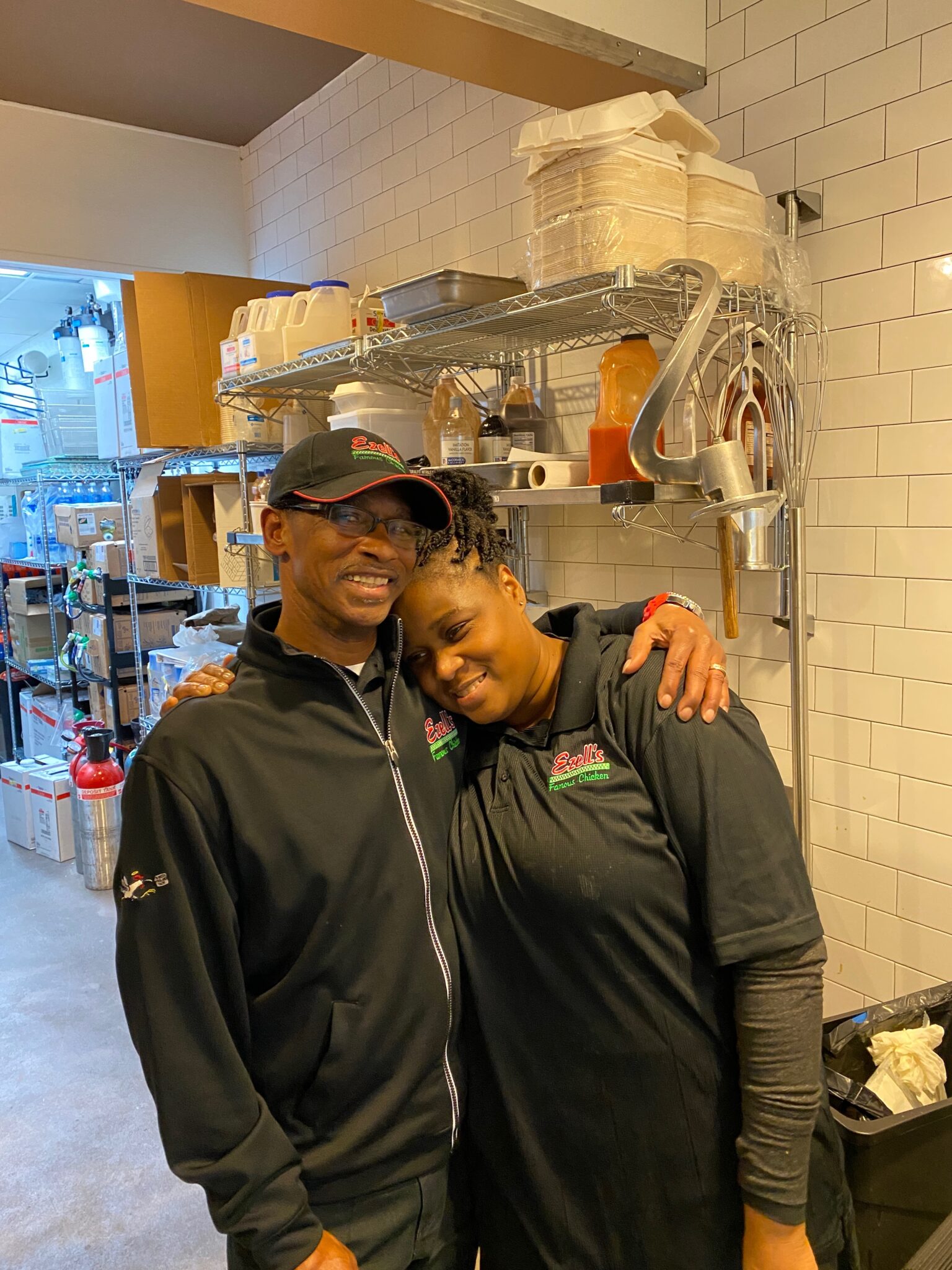 Hazel Clayton joined the team at Ezell's Famous Chicken in 2018. Co-Founder Lewis Rudd remembers meeting her for the first time when she was running one of our food trucks. Even back then, it was clear that Hazel was someone special. "She embodied the Ezell's culture of family, values, honesty, loyalty and, especially, love," Lewis remembers.
When an opening for a head kitchen trainer came up, Hazel applied—and won the role in a field of well-qualified candidates. With her deep connections in and to the community, she also became an integral part of our giving program.
Hazel found her true passion and calling in a dual role as head kitchen trainer and community outreach specialist. "She had a love for getting out there and giving back," says Lewis. As the first point of contact for our community support efforts, Hazel had a smile for everyone and patience for miles. "She was always ready to talk and find a solution that worked for everyone," recalls Co-Founder Faye Stephens. Adds Marketing Director Rajah Anderson, "She made everyone feel special."
When Hazel developed health problems, we made some adjustments so she could continue shining in her role. And, while we've lost a beloved member of our team, "We know that she's looking down on us and smiling, knowing that we'll keep moving forward on the vision that she helped fulfill every day," says Lewis.
Hazel was caring and giving, deeply rooted in her community, and committed to her church and God. She will always be an important element of the fabric that makes up Ezell's Famous Chicken.